@VTM 2020 is the digital event for the automotive and transportation community
Registrations are open for @VTM on September 16-17 2020, the combined on-site and on-line event on the road to VTM - Vehicle & Transportation Technology Innovation Meetings 2021 (Torino, 30-31 March 2021), the international business convention for automotive & transportation providing effective connections and business opportunities

VTM is back on September 16-17 with @VTM, a preview to prepare your road to VTM 2021. The planning of VTM 2021 is in full swing and to ensure a highly effective business flow between the editions.
@VTM, with its high-level international speakers, sponsors and participants, will offer you an innovative experience.
@VTM you can explore the most important themes, trends and technologies that are transforming the automotive and transportation sector today, through conferences, networking opportunities and discussions phisically held at the prestigious Teatro Regio, downtown Torino – cradle city of the Italian car industry and at the heart of European Mobility – and digitally available on the web.
By simply connecting your computer or mobile device, @VTM will offer you a new digital experience combining symposia, networking and business opportunities and discussions to explore the most important themes, trends and technologies that are transforming the automotive and transportation sectors today and provide you with exclusive industry contents. Artificial Intelligence and sensing for autonomous vehicles and ADAS, e-Mobility, vehicle and infrastructure technologies, services, connectivity, infotainment and location-based applications, cybersecurity, new market opportunities of 5G deployment are but a few of the hot topics that will animate the agenda.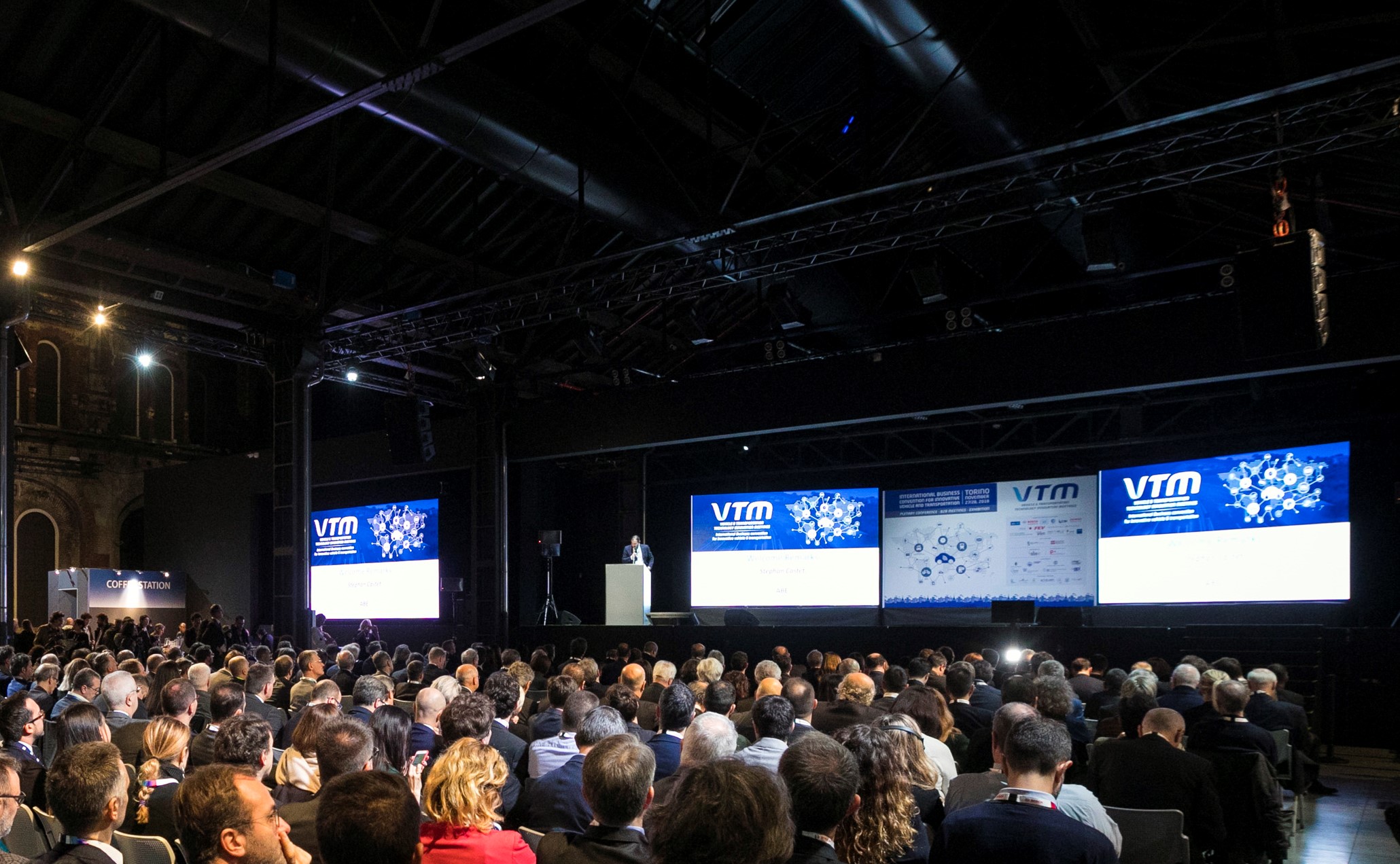 This event, with its conferences, webinars and b2b meetings will help you to connect with the mobility & transportation community in real-time, discuss the latest news and developments and shape your agenda and maximize your impact for the upcoming VTM on March 30-31, 2021.
VTM first edition gathered over 1,300 participants from 20 countries and registered more than 2,500 B2B meetings in two days: in March 2021 Torino-Italy will be again the place to be for the vehicle and transportation community: from vehicle makers and tier suppliers to mobility decision makers, disruptive technology entrepreneurs and solution providers.

Do not miss @VTM on September 16-17: it will be your virtual window to the automotive & transportation industry of the future. Register now!

@VTM and VTM 2021 events are promoted by Regione Piemonte (Regional Government) and by the Torino and Cuneo Chambers of Commerce and are organised by ABE – Advanced Business Events in cooperation with Piemonte Agency, the one stop shop for business and investments in Piemonte-Italy.