At Aerospace & Defense Meetings Torino 2019 the future of aerospace from Piemonte-Italy: innovative projects and solutions for new challenges
Aerospace & Defense Meetings Torino confirmed itself as the place to be for the global players and investors in the aerospace sector looking for new investment and business opportunities.
The 7th edition of Aerospace & Defense Meetings Torino, the only international business convention for the aerospace and defense industry in Italy held in Torino on 26th and 27th November 2019, registered amazing figures, confirming its undisputed role on the international scenario: 60% increase in number of buyers compared to those in the 2017 edition, more than 900 participants (buyers and suppliers), 35 countries involved, 110 companies, including large multinational groups, SMEs, start-ups and centers of research, and more than 7,500 pre-organized B2B meetings.

Piemonte alone, region hosting the event, participated with 89 companies, in particular SMEs, as well as 4, between universities and training institutions, and 2 Incubators. Piemonte confirmed in this edition its attractiveness in terms of business and investment, providing a wide range of opportunities.
The event was indeed a showcase for many local SMEs operating in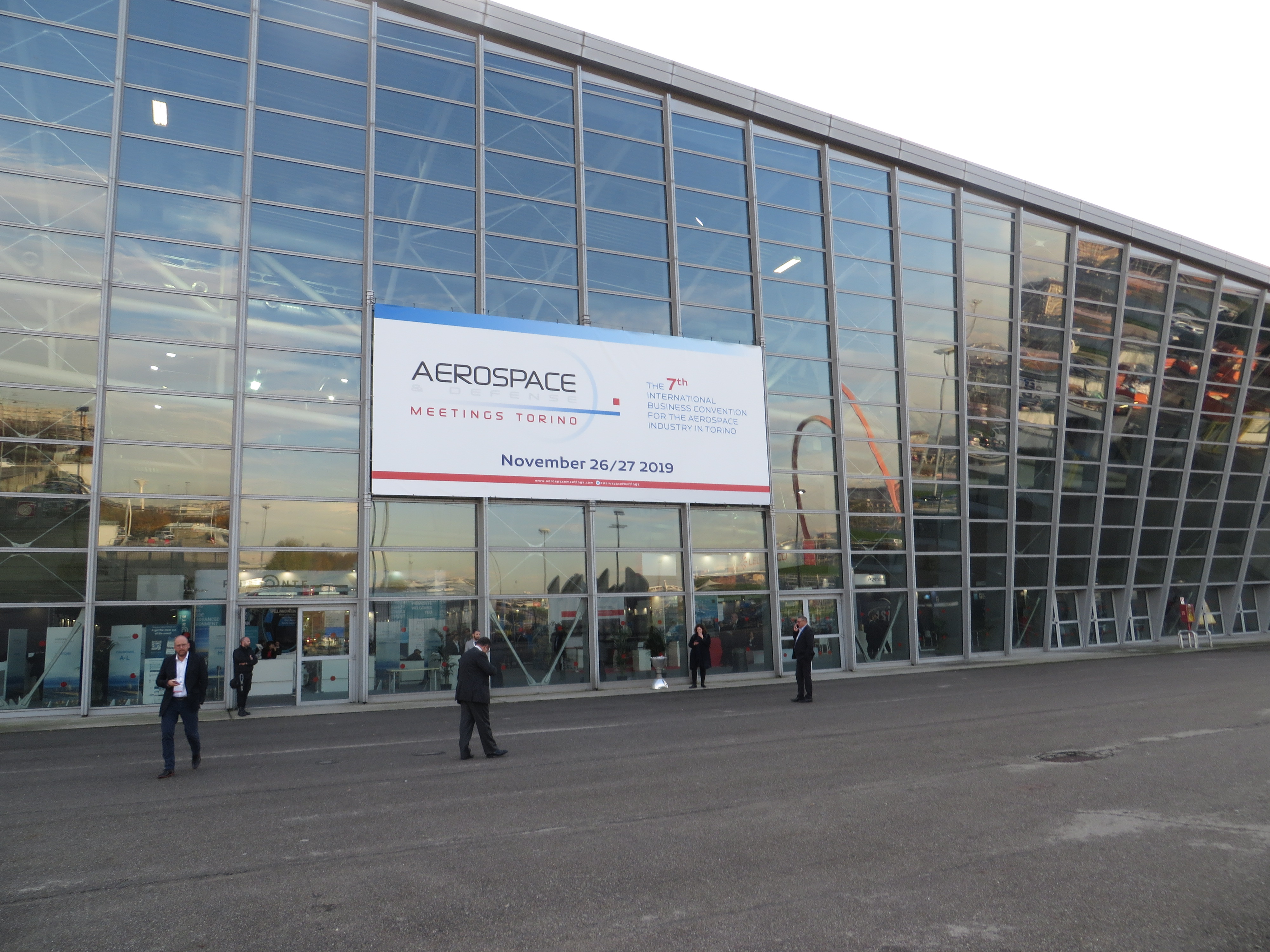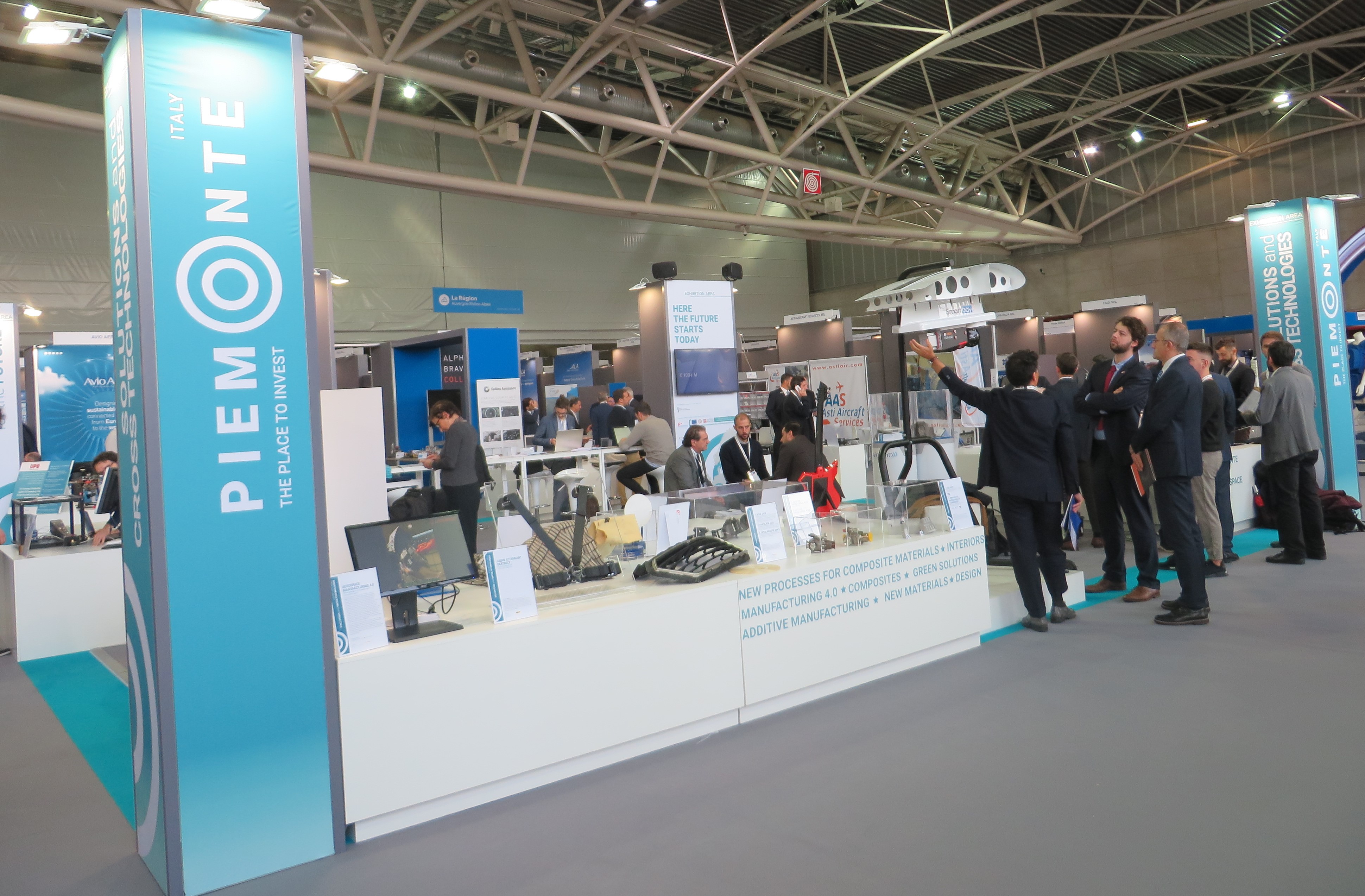 sectors not only or not primarily related to aerospace - i.e. automotive, mechatronics, textile, agrifood and design - to display transversal solutions and cross technologies, as well as for the Politecnico di Torino, the University of Torino, the University of Eastern Piemonte, their Incubators and start-ups and  ITS - Post-diploma technical school for mechatronics and aerospace, to illustrate their innovative projects and products. This ecosystem testifies the promptness of the cooperation among the institutions and the academic and business worlds - including the big players present in the region i.e. Leonardo, Avio Aero, Collins Aerospace, Thales Alenia Space, ALTEC -, and the liveliness of the territory in terms of new ideas and cutting-edge solutions ready to be developed and implemented in the aerospace sector.
From Dafne, a "folding" solar panel - born out of the collaboration among Sabelt, AMET, SFC, iMEX.A, Bytest and the start-up Co-Re - that
can expand and retract according to need without taking up space, to the small Cubesats, mini satellites that can supply the same service of the older brothers but occupying much less space, to Pininfarina's "spatial" pen which can be used in absence of gravity, up to Guido Gobino's chocolate ready to be carried on a mission by the astronauts in full compliance with the rules set by ESA. And yet the technology of Argotec's small satellites that will defend the Earth from possible risks of asteroids; the material designed by Sabelt that can more easily exhaust fire in the event of fire, in Space as on Earth; the innovative software by AIKO, the first European company to have demonstrated the use of deep learning technology in orbit; de-icing systems made in additive manufacturing, a technology in which Piemonte is a world leader, and vision systems to help helicopter pilots and aircraft engaged in fire-fighting operations. Up to the Stratofly project, of which the Politecnico di Torino is one of the referents: it is an innovative human air transport, a middle ground between the airplane and the spaceship to decongest the skies and reduce the journey between Rome and Tokyo to half an hour. Icarus, on the other hand, is the team of the Politecnico that together with Photonext has studied a new technology to real time control the state of health of aircraft components through optical fiber, an application that can also be used for large buildings, such as bridges , in order to monitor landslide risk lands. And yet Tessitura Ballesio, a textile company that has included sensors in the fabrics: no more wiring, then, but technologies that are much lighter and can be modeled from Space and that can find applications in many other areas, such as the medical one, thanks to small objects able to measure certain parameters for hospitalized patients by giving an ongoing report on their health even remotely.

This and much more was presented by Piemonte's aerospace network at Aerospace & Defense Meetings Torino 2019.
Fill in the form below and discover all business and investment opportunities to be seized in Piemonte-Italy, the place to be for the future of aerospace.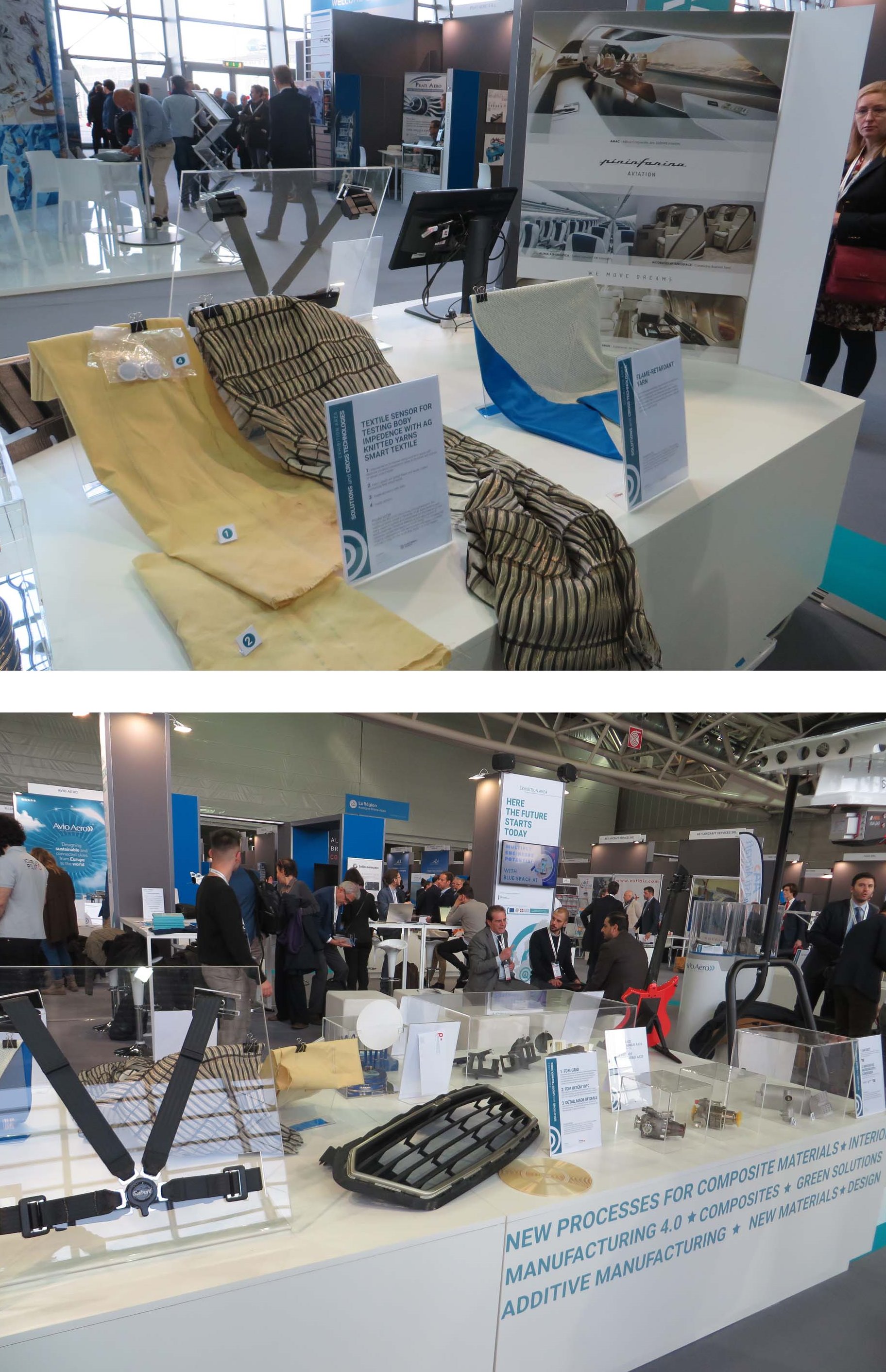 Aerospace & Defence Meetings Torino 2019 was promoted within the framework of Piemonte Aerospace, a project promoted by Regione Piemonte (Regional Authority), financed by ERDF - European Regional Development Fund and managed by Piemonte Agency, providing international buyers with a preferential channel to meet and start business with a selection of top class Italian aerospace companies based in Piemonte. The event is organized by ABE BCI Aerospace - world leader in the organization of business meetings for the aerospace and defense sector - in collaboration Piemonte Agency. The Torino Chamber of Commerce was the host sponsor.