Life sciences in Piemonte
Contacts
Rosanna Viola
Coordinator
T: +39 011 6700685
F: +39 011 6965456
E: This email address is being protected from spambots. You need JavaScript enabled to view it. 
The Life Sciences sector in Piemonte includes pharmaceuticals, biotechnology, wellness and health. The network of research centres, multinational companies and small and medium-sized enterprises, is a cluster of innovation, education and technology transfer. Altogether they are the core of a strong, interlinked system.
Download our brochure          Watch the video
New Teaching and Research Hospitals in Torino and Novara
Piemonte is implementing the future of medicine-related sciences. The cities of Torino and Novara will be at the center of this innovative renovation thanks to their New Teaching and Research Hospitals that will position Piemonte's regional healthcare system, the medical-scientific research and life sciences ahd human health related sectors among the international leaders.
Torino New Teaching and Research Hospital                    Novara New Teaching and Research Hospital

Facts and numbers about life sciences sector in Piemonte
4th Italian region in terms of biotechnology companies with 52 companies
400 companies in the life sciences sector
10,000 people employed
250 companies in the Healthcare and Medtech fields
1 Innovation Hub for Biotechnology
1 Biotechnology science park and 3 Incubators
The scientific, health and R&D scenario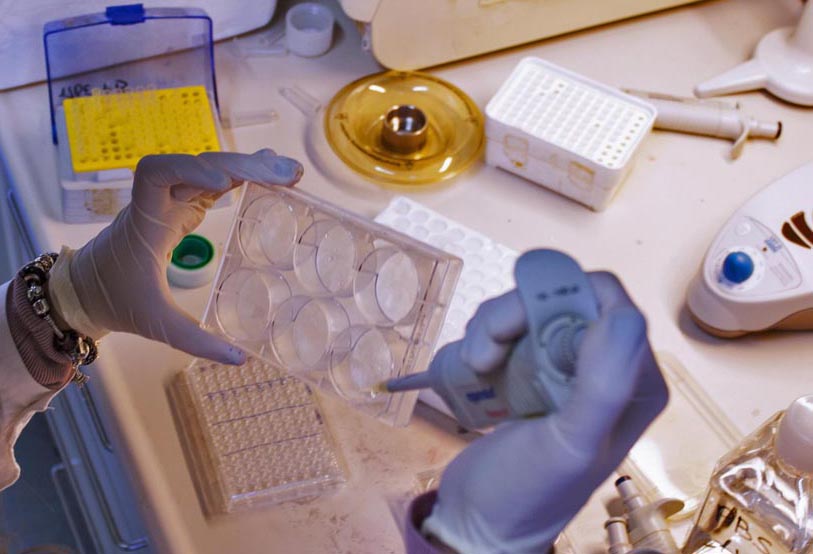 The academic scenario includes 3 major Universities (Torino, Eastern Piemonte, Politecnico of Torino), and over 820 public research groups (including several interdepartmental and interdisciplinary centres) of which 60% in healthcare and medtech fields, with an outstanding scientific production.
The Piemonte public health system, organized in 3 major public hospitals, 4 University research and teaching hospitals that will be soon integrated in Parco della Scienza e della Salute (New Teaching and Research Hospitals) in Torino, is complemented and collaborates with IRCCS (Research and Health Service Institutes) such as Candiolo Cancer Institute, centres of excellence (among others the Human Genetic Foundation, the Molecular Biotechnology Centre, the Neuroscience Institute Cavalieri Ottolenghi Foundation) and a specialized Hub and science parks (e.g. BioPmed and BioIndustry Park) of national and international level.
This public and private system accompany the ordinary clinical activity with focused, strong, high level research and innovation initiative and services, with a significant impact factor in the areas of molecular and cell technologies in diagnostics and molecular and traditional imaging.
Converging technologies
The strong skills existing in Piemonte in converging technological sectors such as Information Communication Technologies, electronics and nanotechnologies have favoured the development of significant results and expertise in bioinformatics, bioengineering, data science techniques, and biomedical equipment.
Privileged location
Piemonte can also count on a strategic position right in the centre of one of the most dynamic biotech areas in Europe. Its proximity to other highly developed European regions, such as Lombardia in Italy and Rhône Alpes in France, is yet another plus for Piemonte region, being an ideal connection between the two areas, for widespread, synergic and shared development. With these fostering environment, Piemonte ranks high in the European scene and is strategically set for R&D, localization and investments in the Life Sciences and converging technologies sector.
Contacts
Rosanna Viola
Coordinator
T: +39 011 6700685
F: +39 011 6965456
E: This email address is being protected from spambots. You need JavaScript enabled to view it.